We save you time.
You save the planet.
5 things to know about us:
1. We're not just a software platform, we're part of your team
NurtureDash is more than just software. We're also available for hire if you need to outsource a tech, design, or marketing task. No searching, no hiring, no training, no risk. Just tell us what you need and we'll get started!
2. We're small enough to really care, but powered by industry-leading tech
As a small team, we get to know you and your business. You're never just another number on a spreadsheet to us. 
Small is best for personal service, but rest assured our technical infrastructure is big. It's powered by the world's leading CRM and marketing automation platform, developed and maintained by the team at HighLevel (who are going from strength to strength as recipients of $60m funding in 2021).
It's a perfect partnership that means we can focus on YOU and the needs of your business, while an international team of dedicated software developers takes care of the rest.
3. We stand firm on important issues
We support the rights of women and their bodily autonomy.
We support the LGBTQ+ community and believe love is love.
We support Black Lives Matter.
We believe peace requires fewer guns on the streets, not more. 
We want to see factory farming abolished, and much greater protection for all animals and the environment.
Sounds great, but what are we doing about it?
As we grow we will do even more, but for now, along with donating web development and hosting to Wendy Davis's Defend The Frontline project (to help protect providers of frontline abortion care from legal jeopardy), we're proud to say that every subscription to NurtureDash plants 1 tree every month, via our partnership with One Tree Planted (we also do the same at our sister brands NurtureSites and Business by the Moon).  
What this means: a move to NurtureDash puts your tech tool budget toward the planting of at least 12 trees a year, directly helping combat the climate crisis.
A move to NurtureDash puts your tech tool budget to work planting at least 12 trees per year.
4. We have a sliding scale option
We recently raised our prices to better reflect the value we provide, and because everyone on our team deserves a living wage.
If you are unable to afford a full-priced subscription at this time, we have a sliding scale available for those who qualify.  Please book a call to learn more and receive a decision.
5. Nurture Grove Membership 🧙🏻‍♀️ 🪄 💫
All NurtureDash subscribers are invited to participate in Nurture Grove, our business growth club with training, coaching, and virtual gatherings that honor the seasons and the cycles of the moon.  🙌 🌳 🌝 
Our 'Unblock Your Tech Chakras' course provides an energetically aligned actionable roadmap for growing your business while experiencing personal transformation, and our live (via Zoom) seasonal rituals for mindset and magic will invoke powerful transformations for you and your business.
Curated and facilitated by Sally Crewe, NurtureDash founder, Website Sherpa and #paganpreneur, Nurture Grove is a sacred space to give and receive support as we share our journeys and co-create our next adventures together.
You'll also meet our Inner Circle, an amazing group of women with expertise in marketing, coaching, spirituality, healing and more, who will share their wisdom and insights as you walk the ancient paths of Nurture Grove.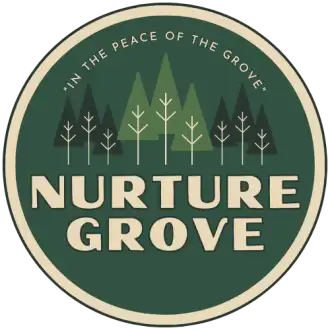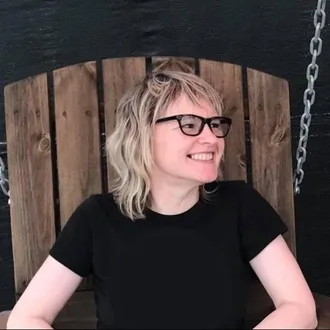 Sally Crewe ('The Website Sherpa") has 25 years of experience as an entrepreneur in tech and design. She's also a musician, energy healer, and volunteer with the Pagan Federation (Lead Designer for their quarterly magazine).
A born and bred Brit, she grew up in Sherwood Forest, riding horses, climbing trees, and figuring out Beatles songs on guitar (not all at the same time).
She's lived in Austin, TX since 2004, where she has two rescue dogs, Tommy and Mavis, a husband called George, and a cat called Walter (aka Professor Waffles).