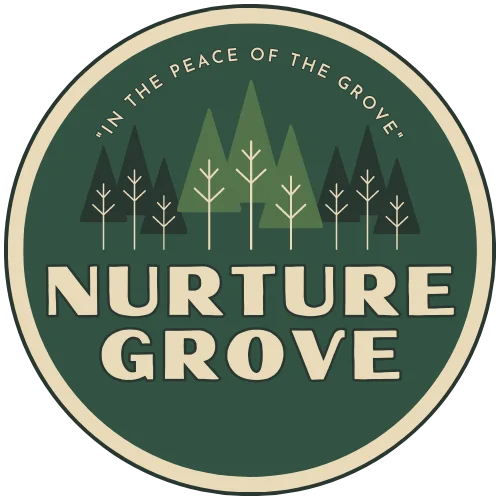 5. We've basically got our own coven... 🧙🏻‍♀️ 🪄 💫
Our Unlimited Potential plan gives access to Nurture Grove, our business growth club with training, coaching, and virtual gatherings that honor the seasons and the cycles of the moon.  🙌 🌳 🌝 
Our 'Unblock Your Tech Chakras' course provides an energetically aligned actionable roadmap, and our live (via Zoom) seasonal rituals for mindset and magic will invoke powerful transformations for you and your business.
Curated and facilitated by Sally Crewe, NurtureDash founder, Website Sherpa and #paganpreneur, Nurture Grove is a sacred space to give and receive support as we share our journeys and co-create our next adventures together.
You'll also meet our Inner Circle, an amazing group of women with expertise in marketing, coaching, spirituality, healing and more, who will share their wisdom and insights as you walk the ancient paths of Nurture Grove. 
5. We've basically got our own coven... 🧙🏻‍♀️ 🪄 💫
I'm a pagan druid and this year my goal has been to be much more open about that and to actively align my work and brand with my full identity. It started with pulling all my businesses under the umbrella of one main brand (The Website Sherpa).